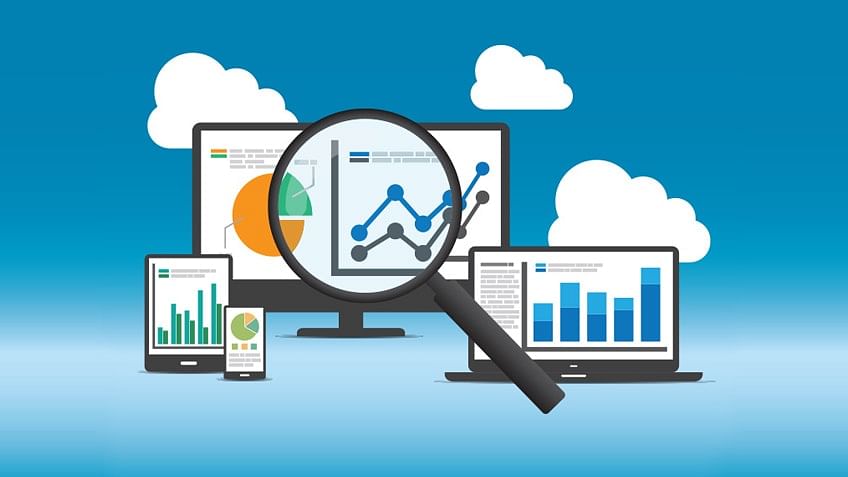 How does the analytics dashboard help in improving your business? If you ask us, we will tell you that web analytics has the power to take your business to the next level. Your competitors have already embraced it, and now is the right time to go to the dashboard and make new amendments.
What is web analytics? In layman language, it is the collection, measurement, reporting and analysis of data. How do you analyze the behavior of the visitors? With the help of web analytics, you will be able to understand the visitor behavior.
Here's a quick guide to understand web analytics. This shall help the novices to understand the basics.
A Classic Example
Understanding web analytics for content marketing is easier with examples. When you start a blog, your aim is to generate traffic and attract readers. Majority of the bloggers are trying to gain attention of visitors, who will click on the link and buy their services/products.
How does the viewer know about the traffic? They use web analytics to find out the numbers. You will get the exact numbers and the patrons would see the source as well. In a nutshell, the blogger/business owner can find out where the visitors came from!
Understanding the Web Analytics Dashboard
The web analytics dashboard measures the bounce rate, unique visitors and the new/old visitors. A question is hovering over your mind – How is the web analytics dashboard helping me? Firstly, you can check whether the bounce rate has increased or decreased. Secondly, you can reach a wider audience by sharing the popular content through social media.
Web analytics tells you whether a particular article/page is popular or not. If you find many visitors on a particular page, you can share it with your followers on social media.
This tells you that you MUST create similar content because the target audience is sharing the content and visiting your page again.
What does this tell you?
Here's a quick takeaway advice! Since you are using web analytics, there is an advantage of knowing your target audience. It gives you a scope for improvement! If the visitors are not spending enough time on your website, there is an issue you need to fix.
It is possible that you need to work on improving the content and offering exactly what your customers require! With web analytics, your business will surely benefit and you will see the fruitful change.